Changing the face of healthcare
At a Glance
Wellbin is a health startup in Buenos Aires focused on simplyfing patient's experience around their health records. The platform was built to empower the doctor/patient communication by making easy for the users to collect and share their data.
Wellbin is available now as a close beta.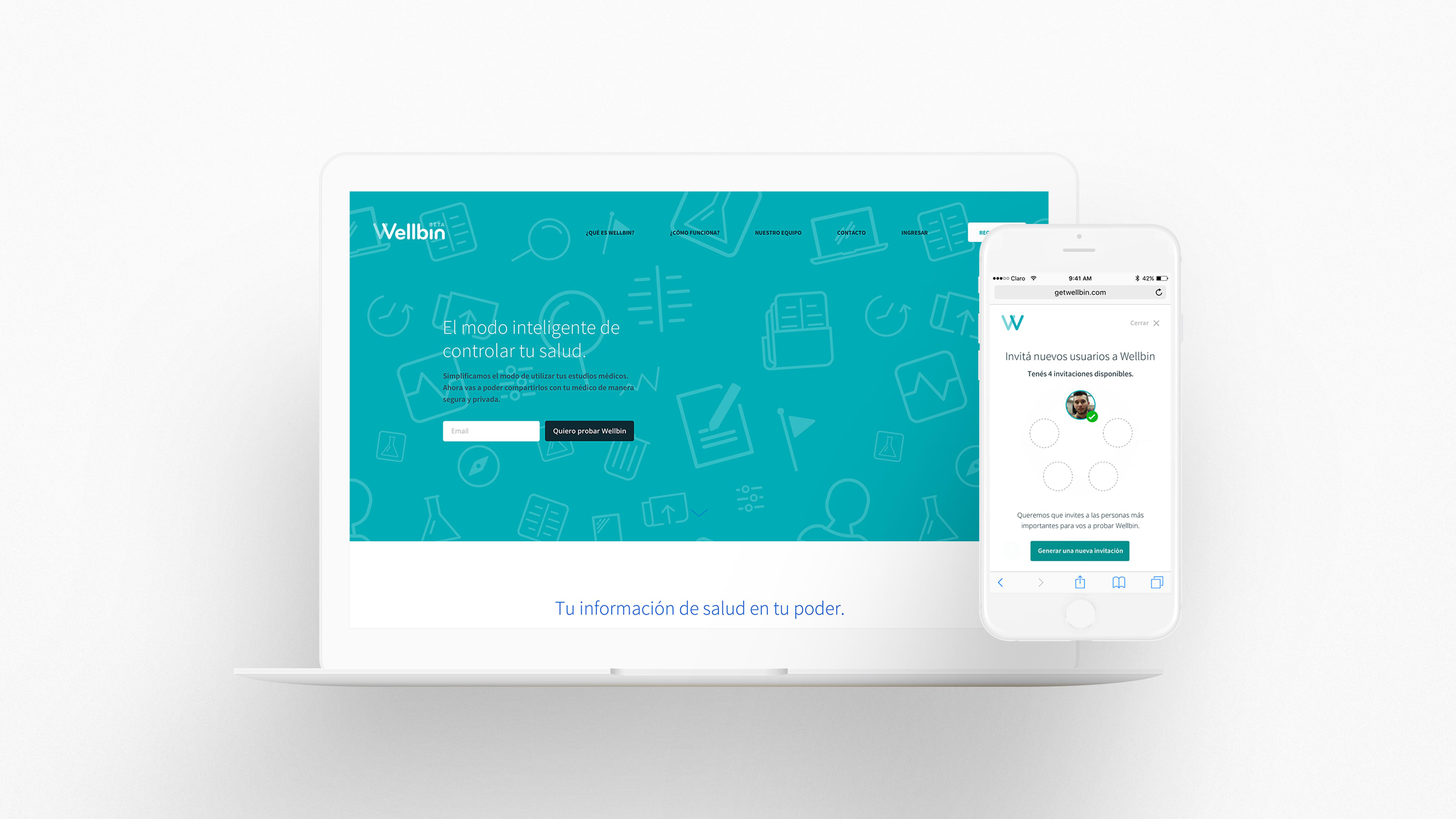 The Problem
In the stage of discovery I looked into the way patient portals provide access to medical history and medical records. Understand their solution from the medical industry perspective.

Today, people are getting amazing user experiences in every industry such as e-commerce, travel, on-demand content & finance tracking, just to name a few. But in a complex issue like health, these experiences are poorly conceived, siloed-based and probably related with the kind of technical solution provided for the health institution. There are incredible digital experiences everywhere but in health.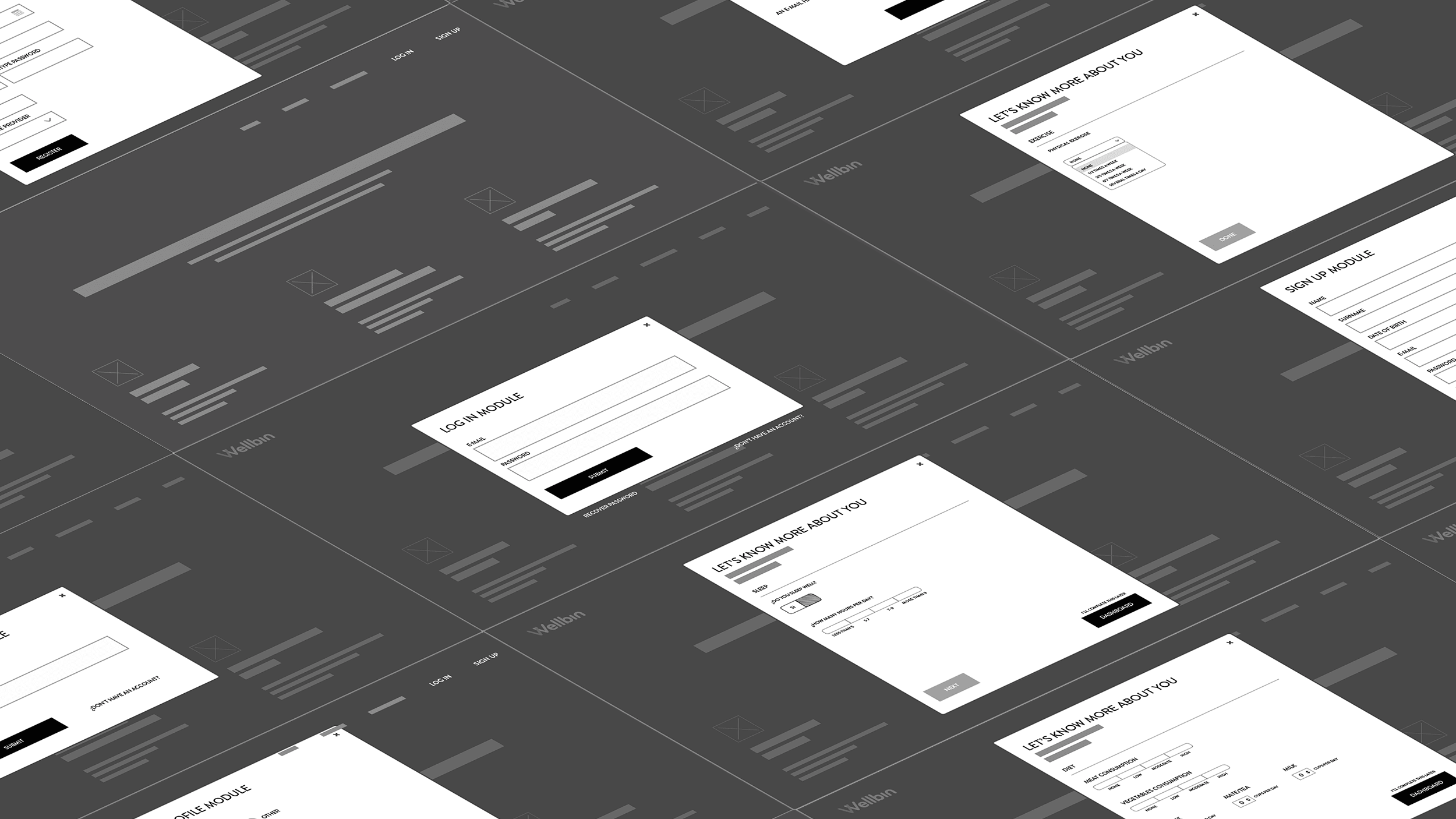 Research
I started investing about 2-4 weeks learning about the players on this industry. The main focus was products with similar features and similar context. The goal was to try understand how mature they were at the moment. Also I created a timeline of events, based on changes on the way they communicate, during the different stages of their life cycle, using Internet Wayback Machine to gather older versions of their websites.
This compilation and analysis helps me understand how to advice and to create a course plan.
Building the brand
I started constructing the brand and crafting the message, the voice for our company's mission. We created the name Wellbin, inspired by the idea of wellness or wellbeing as a goal in life for every human. We conceived the name trying to make it sound universal.
After careful work we started creating the pieces around the product, planning the scope of the project with the notion of helping the patient to own their health records.
First design stories
These are the main design stories I help building betwen July 2015 and September 2015. It was our first skeleton and it was conceived to build our first version of the product.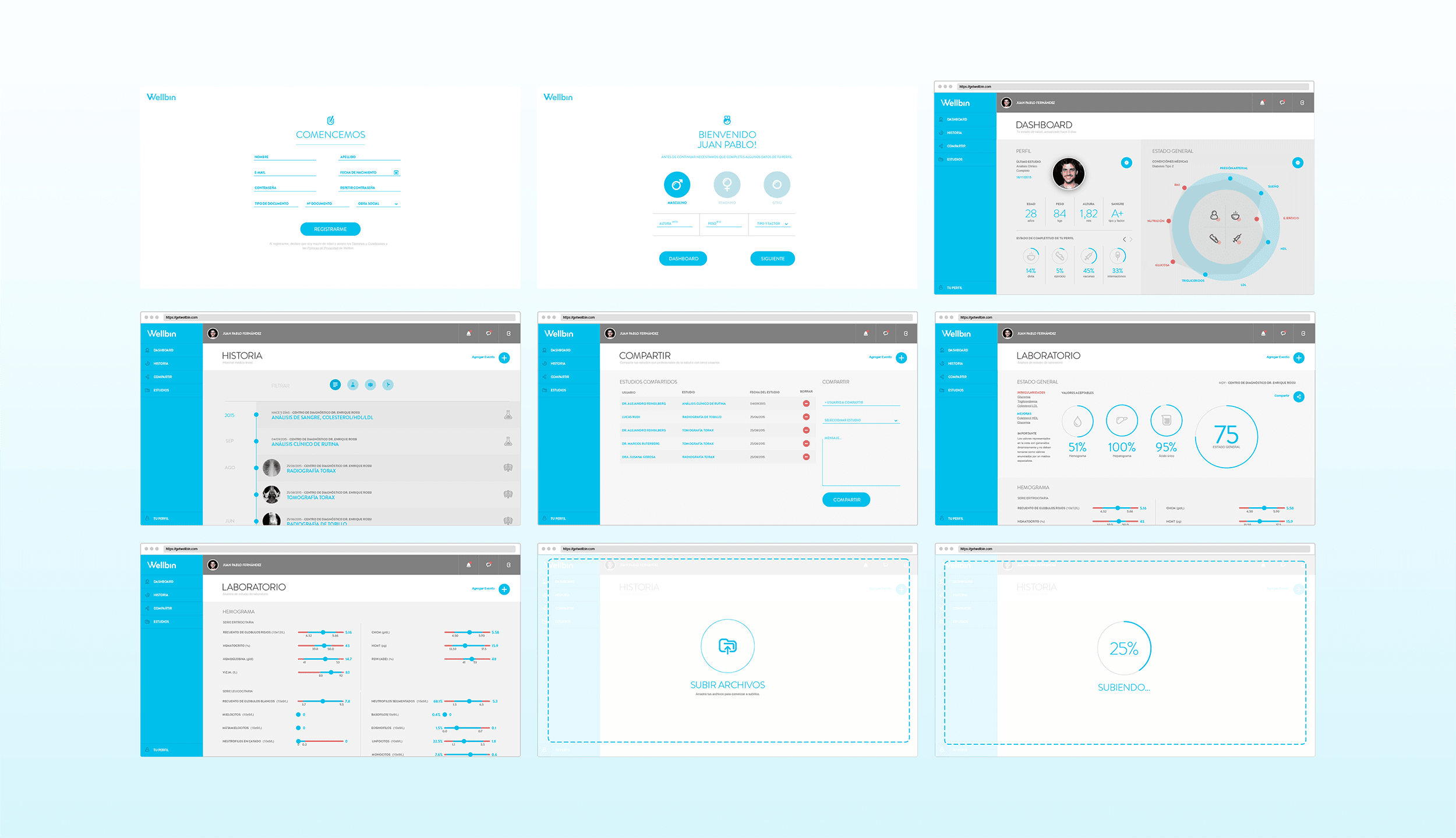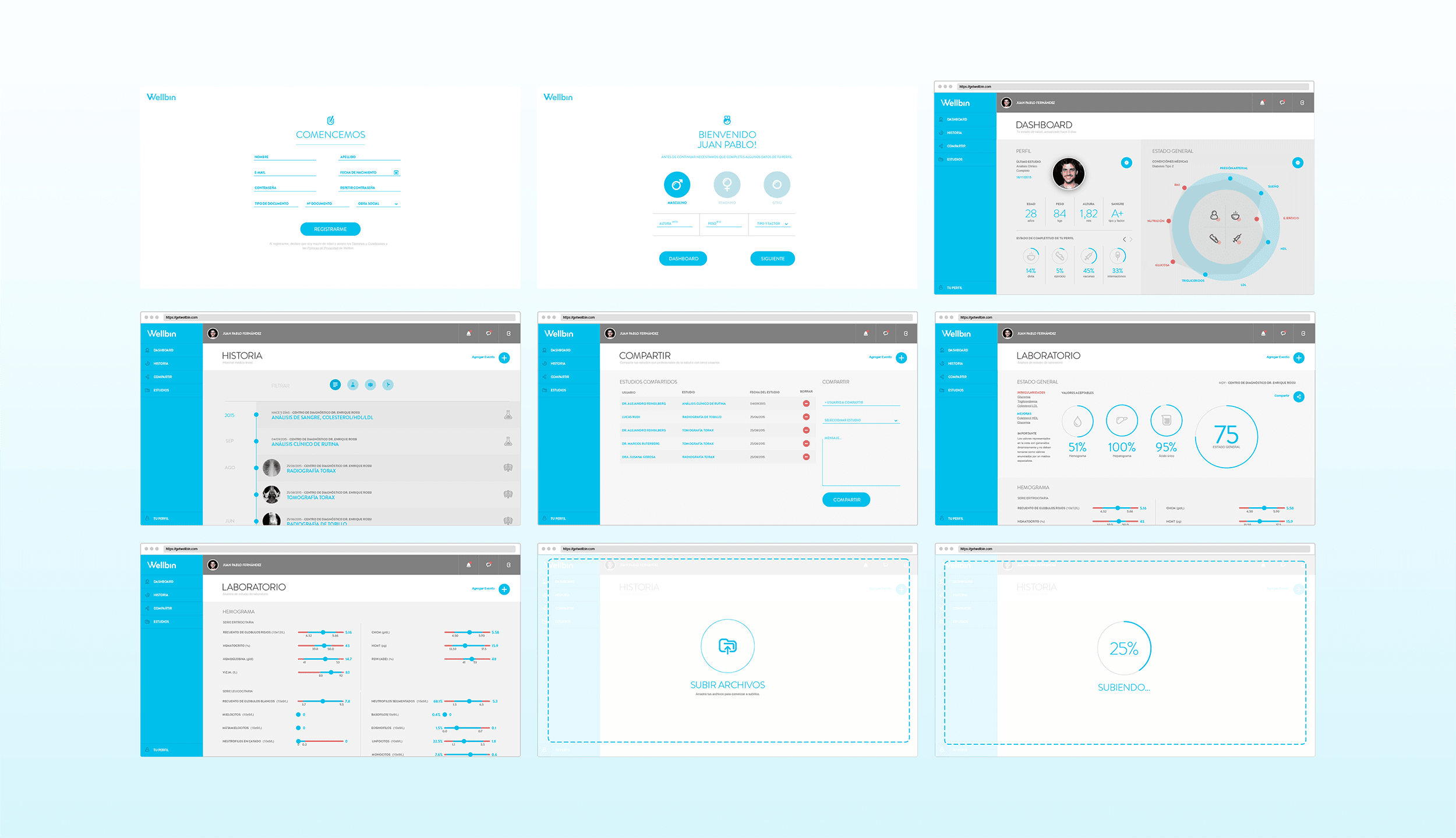 Moving on
After the first 3 months we made good progress on understanding the experience we wanted. The team started to get more people on board and we decided to polish the UI and setup a new path.
Final interfaces
Once we found the right tone we built a complete user journey from a new account to uploading and sharing medical studies.
We craft a total of 80 different views and user flows, including a complete dashboard with relevant health indicators extracted from the blood works, a document explorer, an on-boarding tour and tons of microinteractions.