Dissecting Greater Buenos Aires
At a Glance
Greater Buenos Aires is the region comprised by 24 districts (partidos) that surround the Autonomous City of Buenos Aires, Argentina. 22.44% of Argentina's voters live here. His electoral weight is decisive.

Working with a team of Journalists, an Economist and the talented designer Marina Plá we built this tool to know a little more each of the 24 districts, from three indicators: basic services infrastructure, public health and education.
You can explore this visualization project here.
The data
One of the main issues with GBA was the lack of transparency and accountability. It's hard to tell a story about basic human development in a place that has insufficient or no statistical data at hand.

We built our own database by putting together data from the 2010 INDEC National Census, the Office of Information and Statistics, the Ministry of Health and Ministry of Economy from the Government of the Province of Buenos Aires. It was a long process of extracting data from their PDF reports.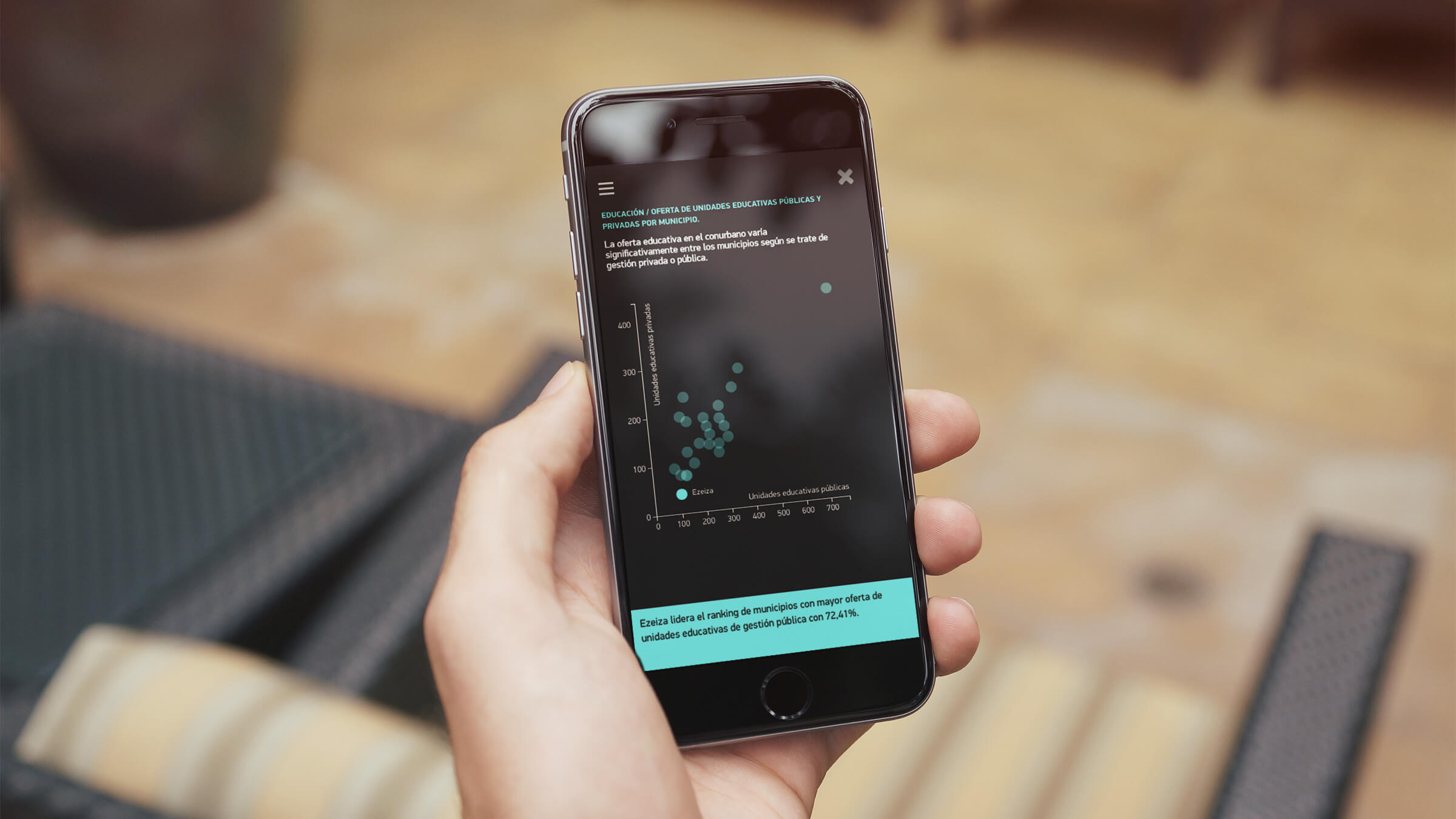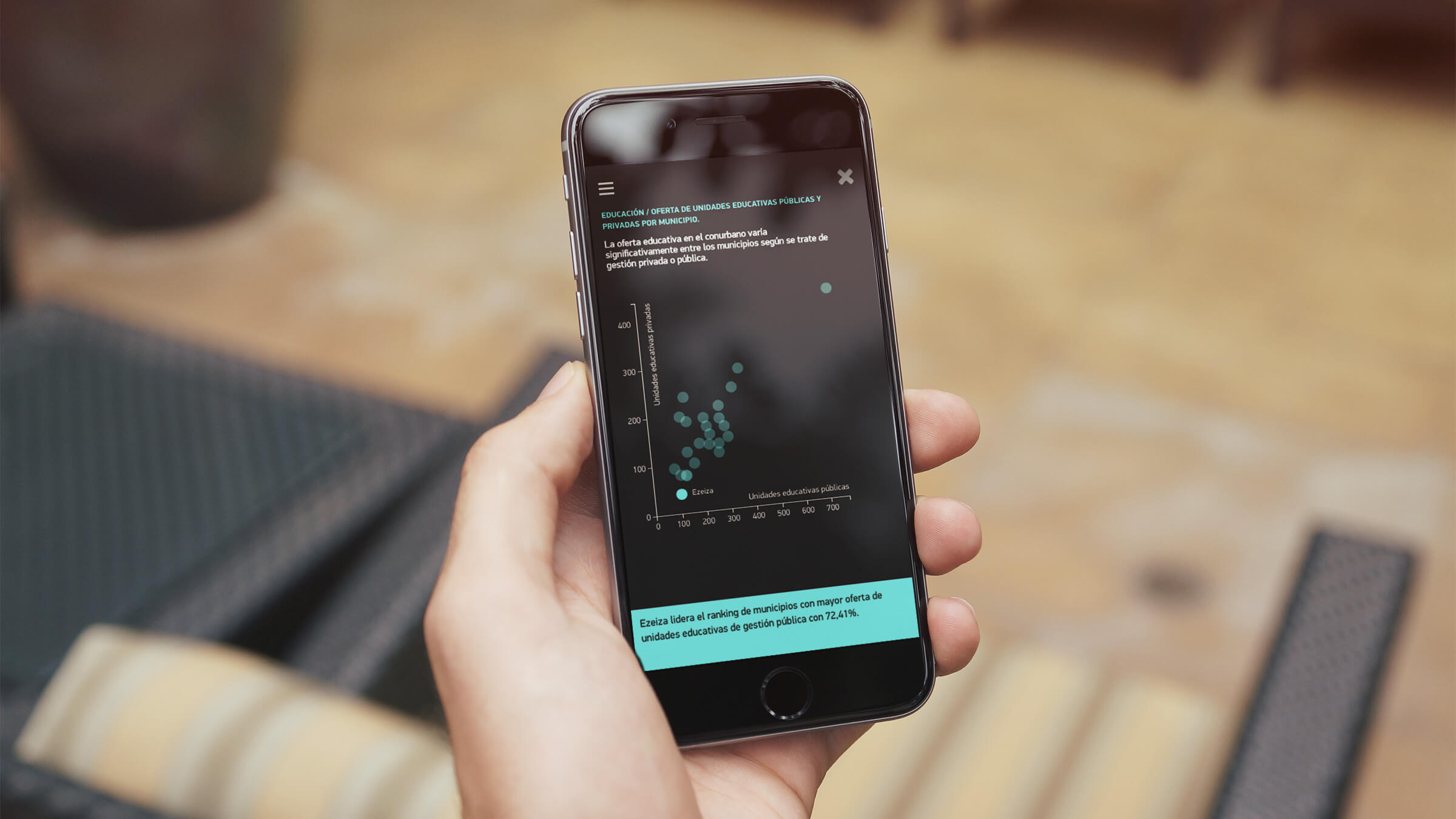 Finding the stories
While we were working on looking for patterns and learning about the dimension of the issues from these 24 partidos we quickly learned that we can't build one single visualization tool to explore all the possible stories behind them.
So we put the stories upfront, we carefully made 40 small stories about these 3 indicators (Infrastructure, public health and education).