Rethinking the open data portal
At a Glance
The Province of Buenos Aires is wonderfully extensive.
There are a significant number of factors within its geographical limits that make Buenos Aires the most important province of Argentina.
It assembles almost 40% of the country's GDP and it is the 3rd. biggest province in terms of population density, with over 16 million inhabitants.
The province that is one of the economic engines of the country is today an unexplored territory from the perspective of public information, civil participation and governmental transparency.
I was contacted by the new Open Data initiative in Buenos Aires to help them shape a new vision for their data portal.
This work was an intesive collaboration with one of the most talented visual designers that I ever have a chance to work with, Nicolás Castillo (Donhkoland).
You can explore here the new PBA Open Data Portal.
Color Palette & Typefaces
Provincia de Buenos Aires adopted a hex color code #adc22f as the official green. In a RGB color space, hex #adc22f is composed of 173(67.84%) red, 194(76.08%) green and 47(18.43%) blue. So we needed to build an scheme based on this specific green.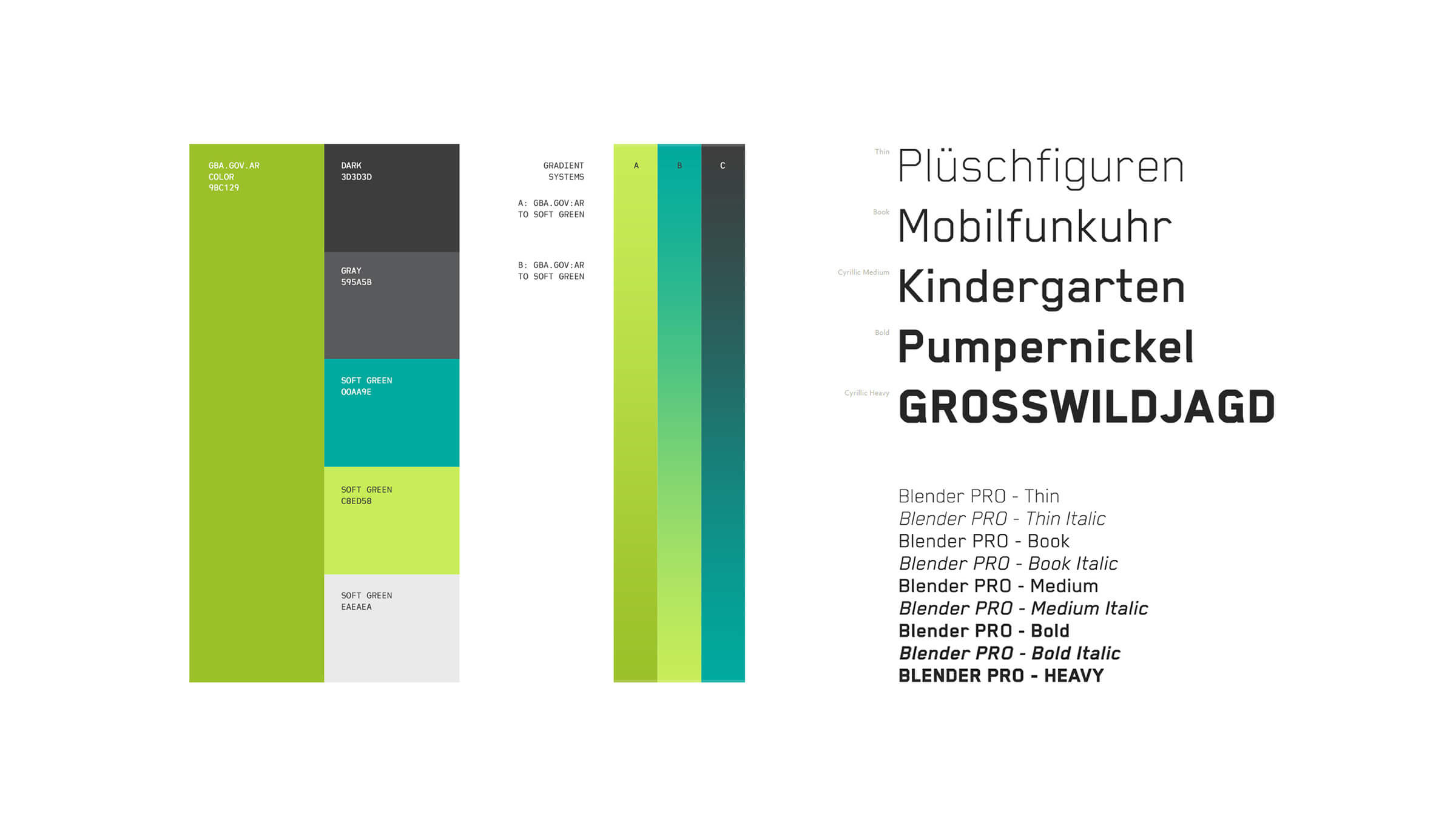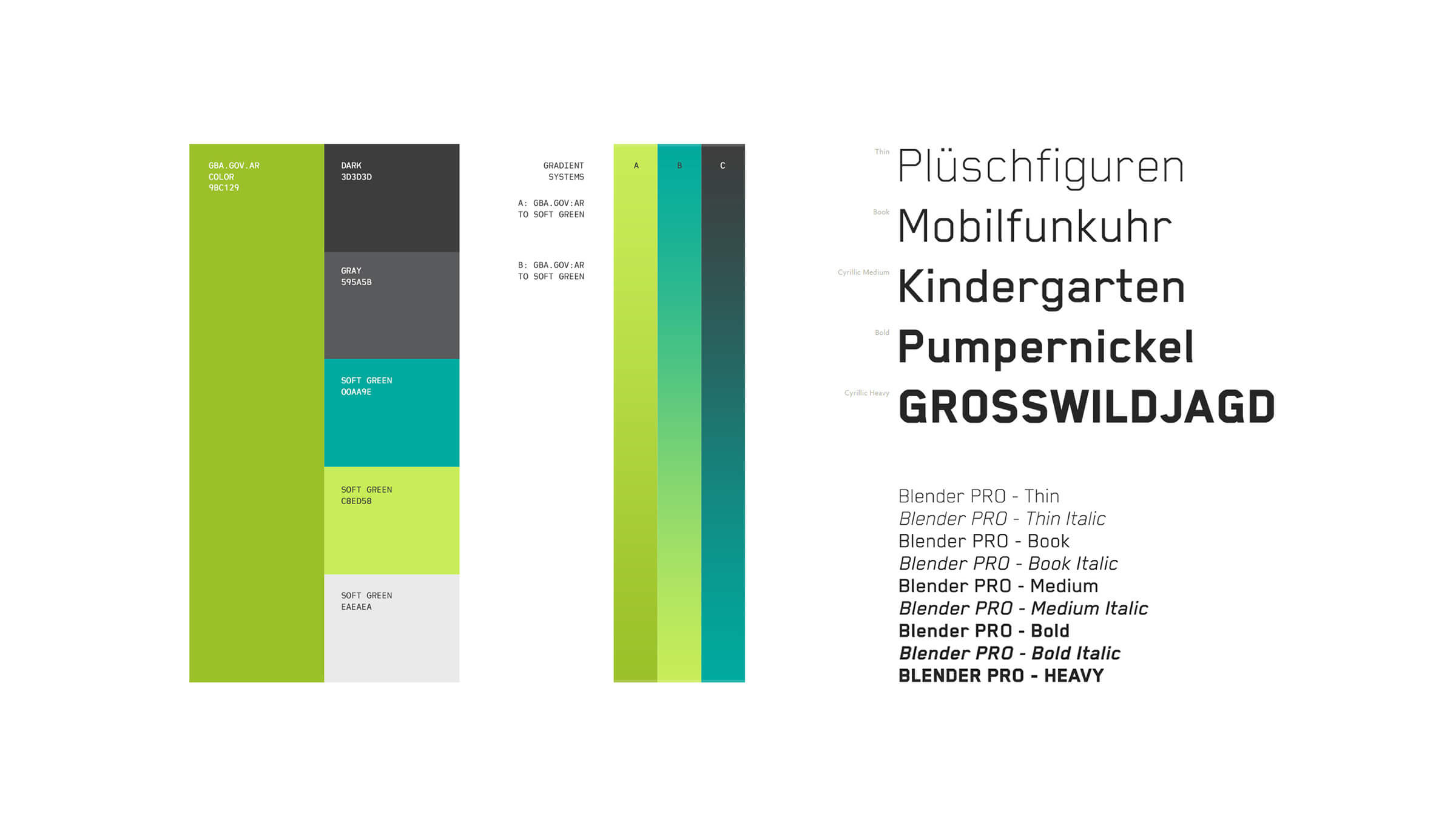 The idea
We started looking for new visual experiences around open data like Data USA or Global Forest Watch, projects that put the story right upfront. Most open data portals showcase a large number of datasets and it's hard to discover the potential stories in them.
We started prototyping an idea around a y-axis fixed navigation to discover stories based on the available datasets.
Flow
We built a simple flow to kick-off the contents and visual destinations that we need to design.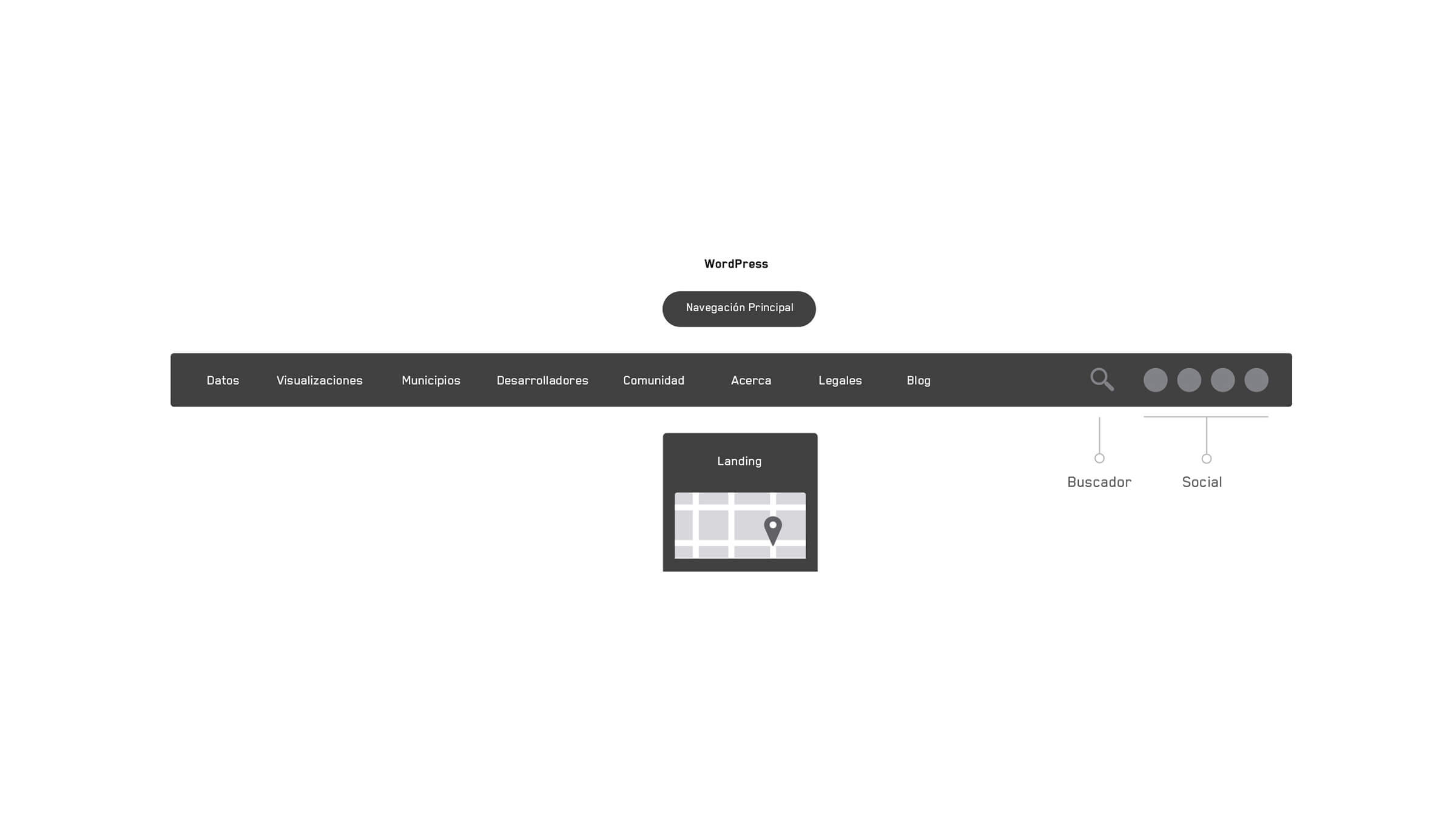 Wireframes
I quickly implemented the idea using Framer to learn whether I could use a map to start navigating datasets instead of using a classic landing.
The process helped us analyze and validate the integration between the open data platform (provided by Junar) and the CMS (on top of WordPress).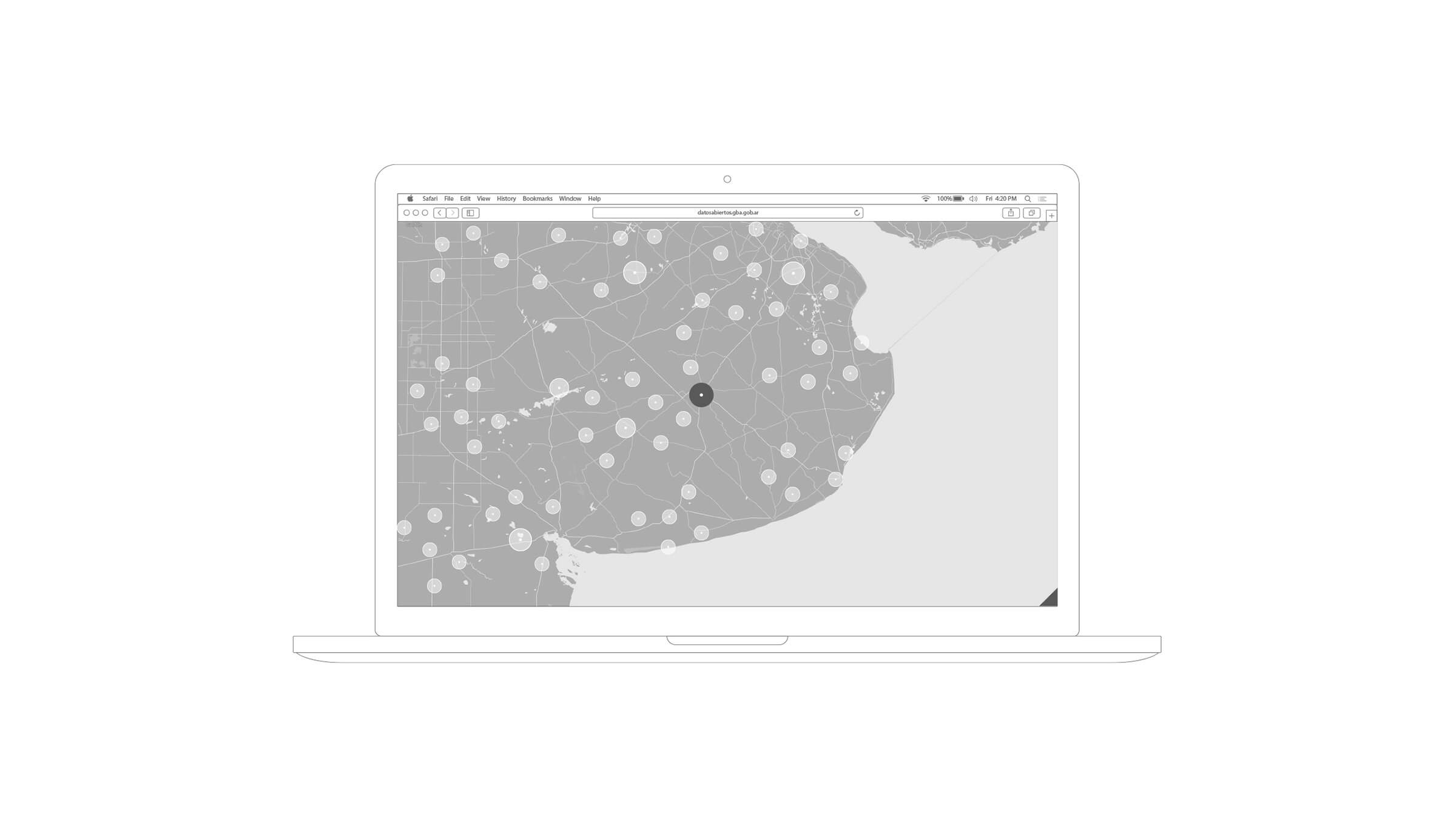 Icon set & theme
The backend for the data portal was build using Junar. The look and feel was completely different so Donhkoland and I made an unique theme for the data portal. Conclusion
It was quite a challenge to collaborate with a whole new team from a new goverment, in symphony. But I learnt so much by teaming up with the talented Donhkoland to reach to this incredible approach on a very tight timeframe.
Provincia de Buenos Aires it is working hard towards building a broad open data platform reaching almost 20 cities between 2016 and 2017.
This was the first move to set things in motion.